Meet Harvey
Personal development platform
Wordpress, Memberpress
Meet Harvey is a personal development platform intended for young lawyer that want to take the path towards independant entrepreur/freelance. I worked with Julien Saint Flour, an ex-lawyer that needed a tech partner to build his business online.
The original plan was to offer a mailing service with a membership that would deliver qualified information for this niche.
At the end, it's a learning plateform + a calendar showing qualified events available as protected contents with an authentication system. We decided to go with Memberpress as the original website was already built with Wordpress.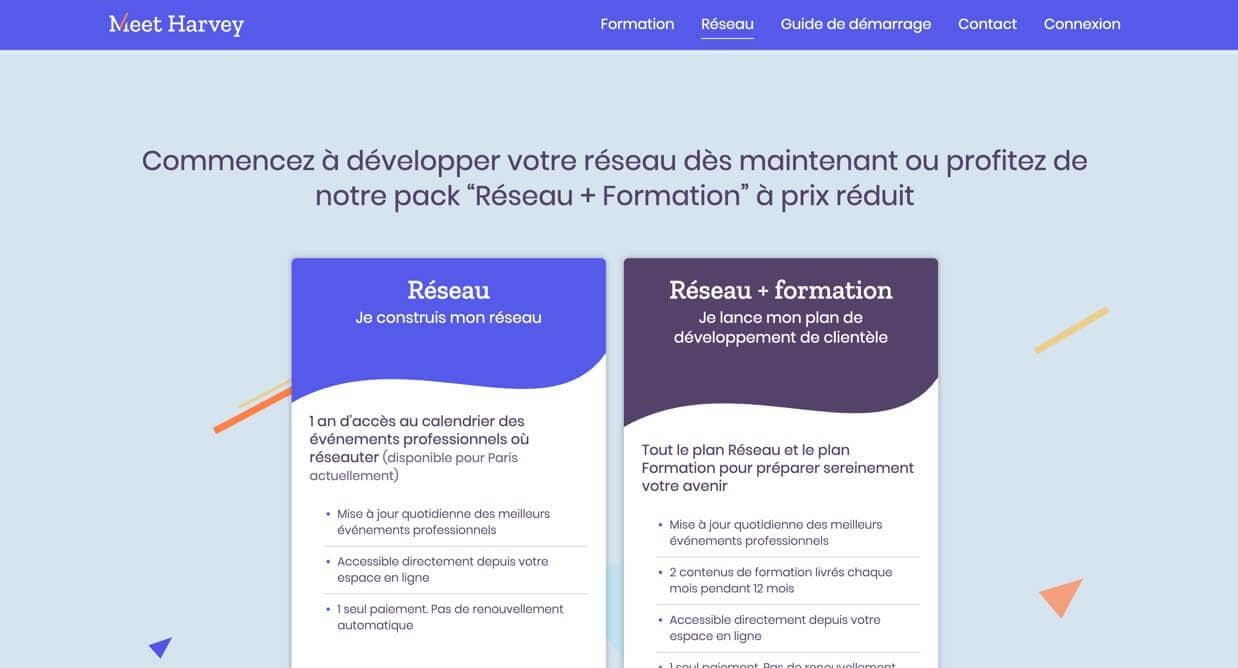 This technical solution was the obvious way to get a robust CMS from which we can easily extend features using plugins, and on which both of us had previous experience and felt comfortable to work with.
Meet Harvey is both a set of static pages showcasing the platform, and the learning plateform itself. I used Semantic UI as UI framework and Wordpressify for the development environment.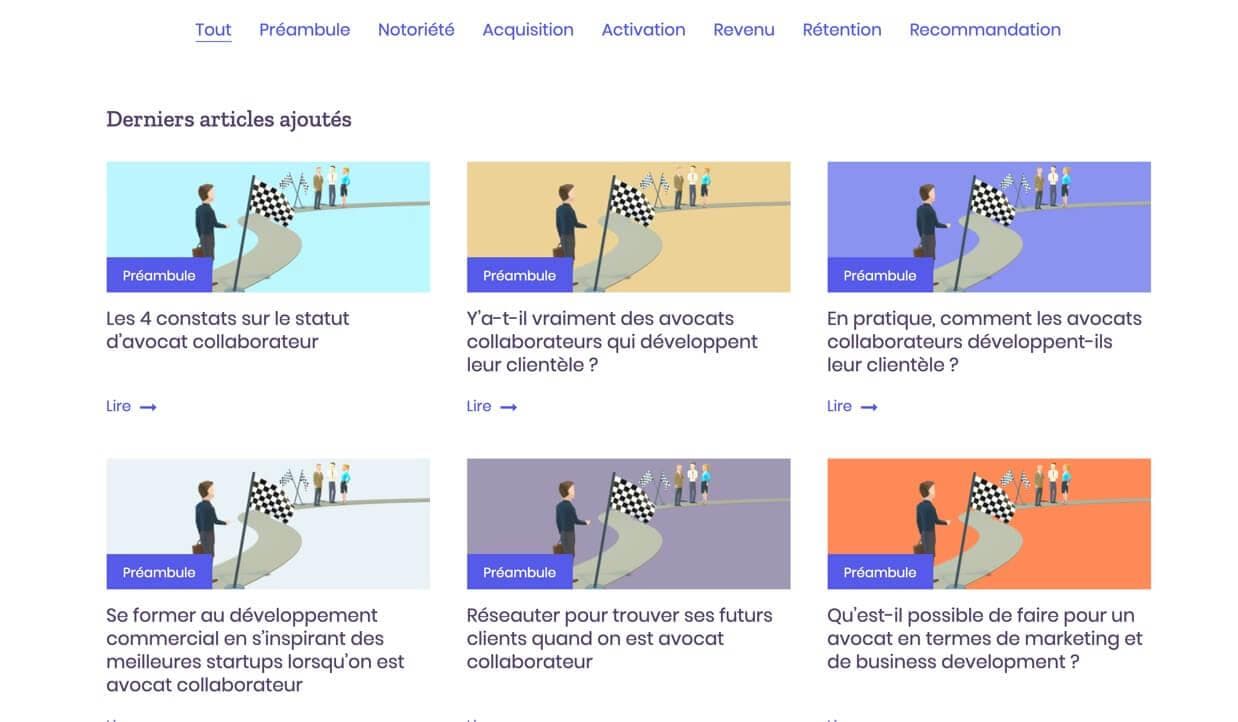 I've also been responsible for the whole artistic direction and made the 3D loop on the homepage using Cinema 4D.
I describe here the whole walkthrough of this project.
Now I tend to drop Wordpress in favor of the Jamstack tech, that I find more lightweight and hassle-free in term of back-end maintenance.